Many of our Loch Highlands guests are repeat visitors ... year after year. We could tell you why we think it happens ... time and time again. But, we'll let our guests speak for themselves -

"We love every beautiful moment of being with you!"


- TB and family.

"It has been delightful spending two weeks at Loch Highlands. Your scenic setting and cozy cottages were the only props I needed to enjoy the tranquility I found here. &nbspI am most fortunate to have an opportunity to spend carefree time overlooking beautiful Lake Wallenpaupack. I am relaxed and renewed, and ready to resume another full year of active ministry. Your ideal accommodations provided just what I needed! I like your personal managerial style and I appreciate your attentive, low-key approach. Thank you for creating and maintaining beautiful Loch Highlands."


- Father Brown.
"Being at Loch Highlands is not just a getaway for me and my family - it is a place where we share quality time together and make special memories. Our father grew up as a child at Lake Wallenpaupack and has known Bud and his family for many years now. Loch Highlands has given us many countless moments to cherish. The welcoming of Bud and his family and the staff also makes the visit more at home. Itís a friendly environment with a tranquil feel!"


- The Bickhardt family.

"We had a magnificent time!"


- Susan S and family.

"We just wanted to tell you again how much we enjoyed our stay at Loch Highlands last week. We have been coming to Lake Wallenpaupack for 23 years, but this was our most enjoyable visit. Our cabin #7 was everything we wanted, and we look forward to seeing you next year (same cabin, same week, same weather!)."


- Gail C.
"It is with great pleasure that I tell you that Loch Highlands is one of the best places I have stayed for an affordable vacation in my life! Your cottages and grounds are immaculate, well kept and self-sufficient. Everything here is so easy to access and use. I love your place and will probably come back again even though it is a long drive for us."


- Karla G.

"The property and cottages are so beautiful, peaceful very healing. Iíll definitely come again."


- Kim and family.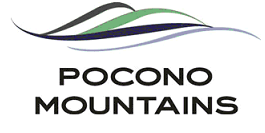 www.lochhighlands.com. Copyright © 2001-2017, Loch Highlands, LLC. All rights reserved. Loch Highlands, Paupack, PA 18451, USA.